Kids & Families will enjoy the ever-popular Reef Ranger facility with its wide glass window front next to the the restaurant. This provides mums and dads with the ability to see what their little ones are up to whilst you enjoy lunch or dinner, you can even watch them on TV whilst you dine! Open from 10am, Reef Ranger features three exciting areas for the kids. A funky lounge area shows the latest kids DVD's or have fun playing a wide range of games on the newest PlayStations. Plus there are chalkboards and colour ins. Super Dude appearing every Friday and Saturday night, so, Come and get your Face painted and take home your very own Balloon animal.
Become a member of our Kid's Club to get Daily Discounts, Great Prize's and Fun Competitions.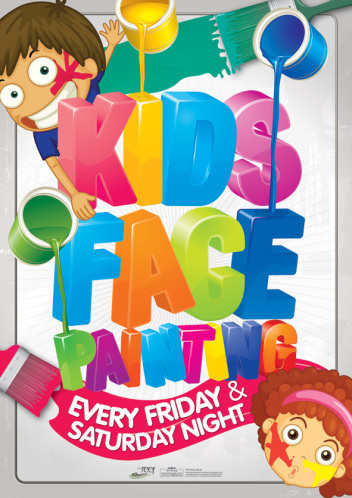 Kids Face Painting
Every Friday and Saturday night we have SUPERDUDE here at The Reef to do face painting for the kids. Best of all it's FREE! The kids are having fun and Mum and Dad can enjoy a night out too. Our talented face painter can also make balloon animals as well.
What are you waiting for? Come in this weekend for some family fun.
All Ages Event - Conditions may apply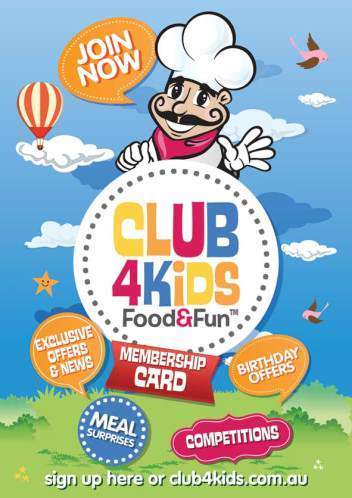 Club 4 Kids - Food and Fun
Club 4 Kids recognises that eating out can be a very special occasion for the younger family members - an opportunity to try new food and have fun in a family-friendly environment.
As an added bonus, Club 4 Kids members are treated to:
a free gift with every Kids meal purchased
the chance to enter the monthly in-venue prize draws
plus special birthday treats and exclusive news & offers as emailed from time-to-time
Join online today or complete an application form next time you're in venue.
Membership only available to kids under 12 years of age with parental/guardian consent. Membership card must be presented to staff when purchasing a Kids Meal. Not available with 'Kids Eat Free' offers. Entry to monthly prize-draw is available once 5 Kids Meals have been purchased.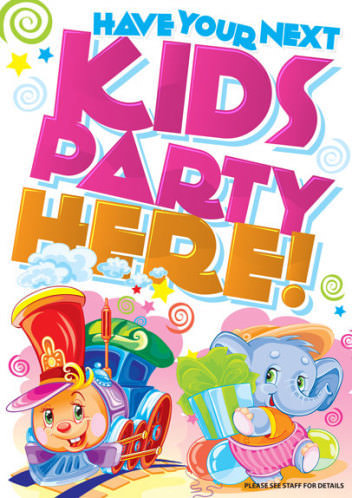 Kids Birthday Party Pack
Book Your Next Kids Party Here At The Reef
Take the hassle out of planning your kid's birthday party and let us do it for you!
Included in the pack you have the choice of:
TWO platters from our new party menu
party invitations
ice cream birthday cake
party hats
party drink cup
balloons and party bags
PLUS the use of our awesome kids room
Why would you want to go anywhere else when we have it all!
For kids up to the age of 12.
Available from 10am, 7 days a week.

Conditions apply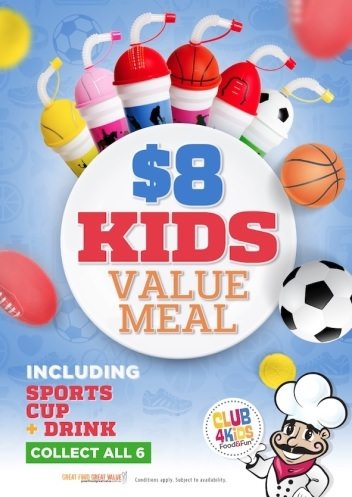 $8 Kids Value Meal including Sports Cup & Drink
For just $8 you will receive a kids meal and a sports cup filled with soft drink or juice!
So get the family together for lunch or dinner at participating locations and leave the cooking and washing up at home!
Conditions apply. Subject to availability. See staff for details.