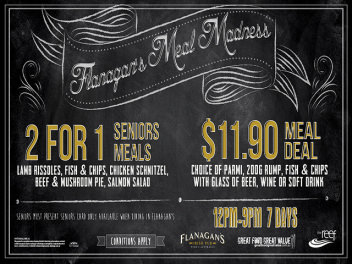 Flanagan's Meal Madness
Every day of the week we have the best lunch specials available.
Enjoy a $11.90 meal deal with either a pot of house tap beer, a glass of house wine or a soft drink from our selected range or if you are lucky enough to posses a seniors card, we have an amazing buy one get one free deal for you.
Conditions may apply. Not available with any other offer and may not be available on public holidays. Please ask a staff member for details.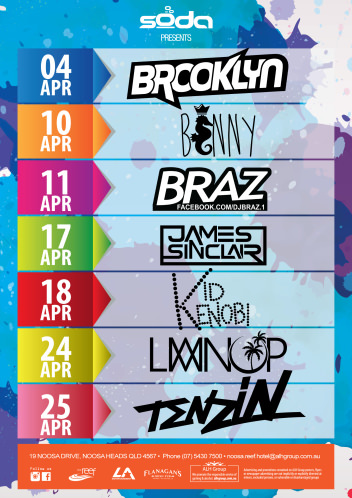 Weekends at Soda - April
We have a massive line up of touring and resident DJs to help smash out your weekends at SODA in APRIL.
4th - Brooklyn
10th - Benny
11th - Braz
17th - James Sinclair
18th - Kid Kenobi
24th - LMNOP
25th - Tenzin

FREE entry all the time!
CATCH THE FREE SODA WAGON on Fridays and Saturdays from Hastings St.
This is a FREE event
18+ Only - Photo ID required
Mayweather vs Pacquiao
See it LIVE here
It's the bout everyone's been waiting to see. Who is the greatest pound-for-pound fighter of this generation?
See the colossal match-up between Floyd Mayweather and Manny Pacquiao LIVE here from 11am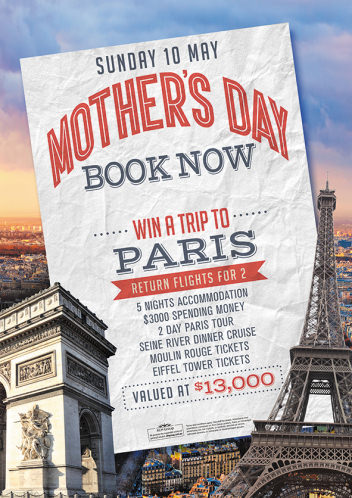 Book Now For Mother's Day
At The Reef
Spoil Mum this Mother's Day and book in for breakfast, lunch or dinner at the Noosa Reef today.
Dine with us, Sunday 10 May and go in the draw to win a fantastic trip for two to Paris valued at $13,000!
Bookings essential. See staff for details.
Breakfast - 7am - 10am
Lunch - 12pm - 5pm
Dinner - 5pm - 8:30pm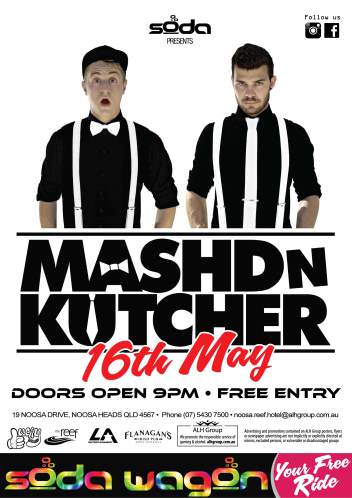 Mashd N Kutcher
Meeting each other in 2013 in their hometown of Brisbane Australia, Mashd N Kutcher are definitely not your average DJs.
After having only known each other for a couple of months, the boys decided to create a live show, combining their skills as a metal drummer & a classical pianist.
Before they knew it, they had signed to Lucky Ent. and hit the road, taking their unique mashups to pubs and clubs across Australia.
Not long after, they also secured a weekly national radio segment on Australia's Party People, on the Austereo Network, not to mention an online following of over 20 thousand on Facebook, and over a million plays on Soundcloud.
18 months down the track, and MNK have played almost 200 shows across Australia, Asia & New Zealand.
In 2015 expect singles, collaborations, and a whole new level of live shows.
This is a FREE event
18+ Only - Photo ID required
Doors open 9pm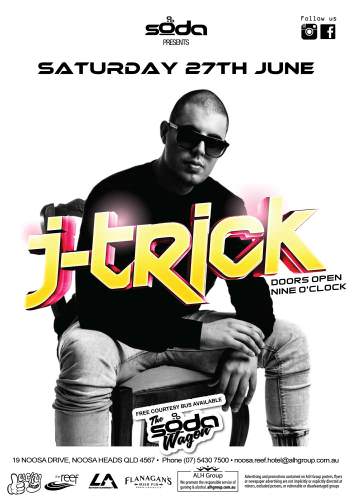 J-Trick
Falling in line with his production apt, J-Trick has cemented himself as a nationwide major player. Performing week in week out across Australia headlining all the premier venues and events, J-Trick is undoubtedly one of Australia's most in demand performers.
So much so, he was recently recruited by Ministry Of Sound to mix their 'Bounce Sessions' compilation alongside SCNDL, including a vigorous nationwide tour to coincide with the release. These amazing feats and rise through the ranks have not gone unnoticed, with
 J-Trick securing himself the accolade of being ranked in Australia's top 20 DJ's via the In The Mix Top 50 poll two years running.
As if juggling tireless hours in the studio, holding down coveted residencies across the country an mixing compilations wasn't enough, the motivated and driven youngster is the head honcho at Club Cartel Records. Dedicated to delivering only high quality releases since mid 2011, this label spearheaded by J-Trick has already received plenty of international support and been the home ground for the likes of Deorro, Uberjak'd, Will Sparks, Reece Low and more. This is a testament to not only J-Trick's skills as a producer but also his knack for knowing what makes a great record.
18+ Only - Photo ID required
Doors 9pm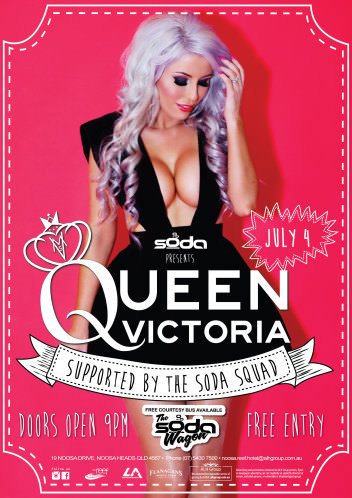 Queen Victoria
Supported by the Soda Squad
With dance music in her veins, it was the electronic diet that fed this once 11 year old girl a solid musical journey. From Carl Cox to Sven Vath and Digweed, her education was high-end creating her DJ, producer and artist manager profile. Hailing from the land of Birmingham in the UK, Vikki sought after what she knew best - music.
Vikki has played everywhere from Ibiza, Vegas, UK, Tokyo, Malaysia, Bali, Jakarta,Thailand, Switzerland & Singapore, all over Australia & at Stereosonic, Future Music Festival & Summmafieldayze and alongside some of the hottest names in EDM including the Top 5 DJ's in the world, Hardwell, Dimitri Vegas & Like Mike, Armin Van Buuren, Martin Garrix & Tiesto. I've mixed & toured with 2 compilation CD's- Pump It Volume 6 & Radio Metro CD (both on Central Station Records) and is signed to Flamingo Records, Vicious, 405 Recordings, Bombsquad, Safari & Homebrew Records, with her latest track 'Chasing' (Flamingo) supported by Moguai, Tommie Sunshine, Michael Woods, Hardrock Sofa, Deniz Koyu, Cedric Gervais & Zoo Brazil. It has also been played on radio shows in the US, UK, Russia and Japan, with Fedde Le Grand's remix set to be released on his album later this year. 'Chasing' was also featured on the official Flamingo Miami WMC 2015 CD.
Soda can't wait to have this bombshell behind the decks on the 4th of July!
This is a FREE event
18+ Only - Photo ID required
Doors 9pm
Starts Wed 27th May
Ends Wed 8th July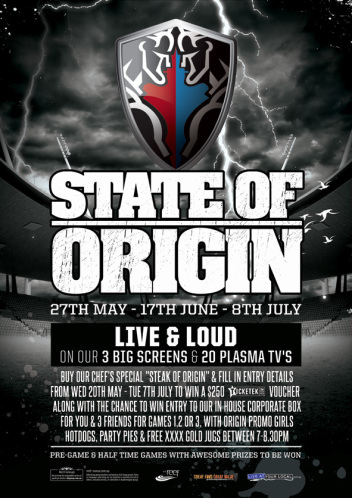 State of Origin
STATE OF ORIGIN - 27th MAY, 17th JUNE, 8TH JULY LIVE & LOUD ON OUR 3 BIG SCREENS & 20 PLASMA TVs
Buy one of our chef's special "STEAK OF ORIGIN" & fill in entry details from Wed 20th May - Tue 7th July to win a $250 TICKETEK voucher, along with the chance to win entry to our in house corporate box for you & 3 friends for games 1, 2 & 3, with origin promo girls, hotdogs, party pies & free XXXX Gold jugs between 7pm-8.30pm. Pre game & half time games with awesome prizes to be won.
Conditions apply.
This is a FREE event
18+ Only - Photo ID required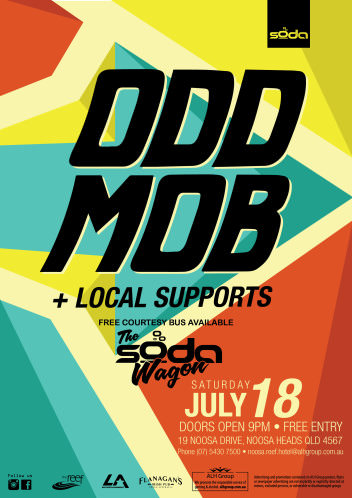 Odd Mob
Plus local supports
Robbie Jacobs and Harry Hope make up the Australian DJ/Producer duo, Odd Mob. The Brisbane pair have been creating a lot of noise for them selves since releasing their huge single, Is It A Banger. Its Triple J premier was also awarded the #70 position in this years Triple J Hottest 100!
The start of 2015 has been off to flying start with the "Is It A Banger" national tour taking over a slew of clubs and festivals around the land, along side interviews and guest mixes on some of our biggest national radio shows Triple J, Shazam Top 20 & The Drop. Their remix for Pierce Fulton's , "Kuaga" on CR2 also gained A-list support from Oliver Heldens, Mike Mago, EDX, TJR, Chocolate Puma, Sander Kleinberg, Tujamo, Andi Durrant, Jacob Plant, Deniz Koyu plus Merk & Kremont, showing there are no limits for what's to come and we can't wait to have them at SODA!
This is a FREE event
18+ Only - Photo ID required
Doors 9pm
Saturday 5th September 2015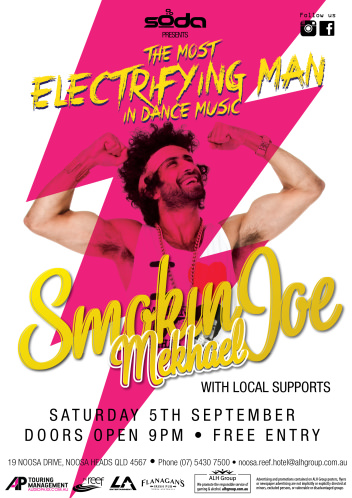 Smokin' Joe Mekhael
Smokin Joe Mekhael is proud to announce that he has been ranked as Australia's number 37 DJ in the prestigious INTHEMIX awards 2011 and it's easy to understand why!
In December 2011, Smokin Joe Mekhael broke the GUINNESS WORLD RECORD for the longest DJ set in history, smashing the old record by more than 12 hours, setting a new record of 132.5 hours (over 5 and a half days) and becoming the new MARATHON DJ CHAMPION OF THE WORLD!
In over 700 club shows that have seen him perform in Ibiza, England and all over Australia, The Emperor Of Ecstasy has shown thousands of awestruck fans that there is no other DJ on the planet that brings as much energy, explosiveness, euphoria, entertainment and excitement to the party every time he performs! That's why Smokin Joe Mekhael is known all over the world as THE MOST ELECTRIFYING MAN IN DANCE MUSIC TODAY!
This is a FREE event
18+ Only - Photo ID required
Doors 9pm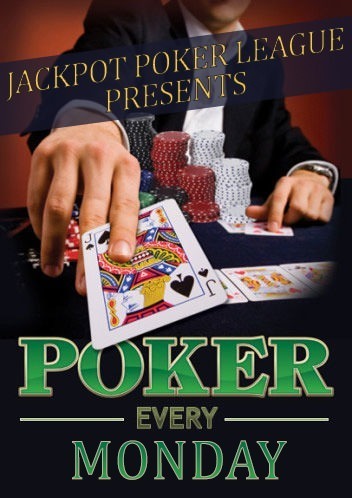 Poker
Presented by Jackpot Poker League
Don't miss our Monday night Poker presented by JACKPOT POKER LEAGUE
6pm Registration
7pm START
Massive Cash prize pool of $225
Food and refreshments available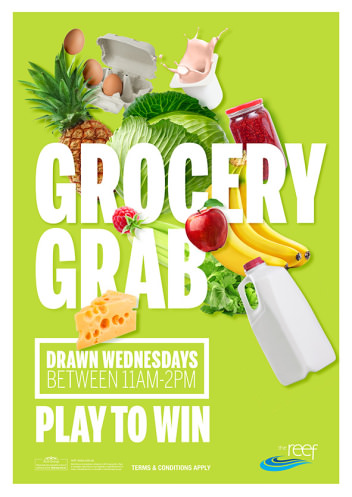 Grocery Grab
Gaming room GROCERY GRAB.
Drawn Wednesdays between 11am-2pm.
PLAY TO WIN.
To enter, you must be a registered member of our Jokers Gaming Room, see staff for details.
Gaming room open from 10am-3am 7 days a week.
T&C apply.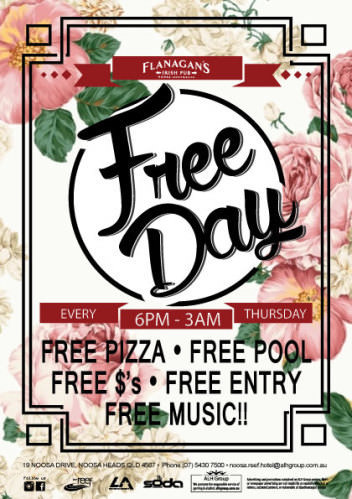 Free Thursdays
FREE POOL
FREE PIZZA
FREE MUSIC
FREE $s
FREE ENTRY
This is a FREE event
18+ Only - Photo ID required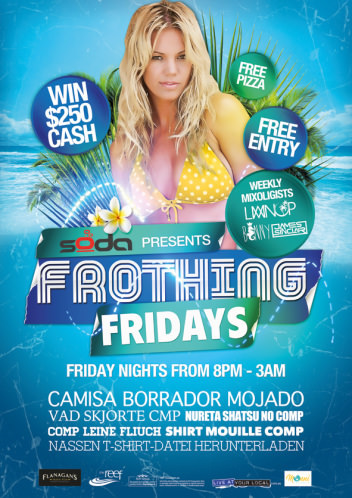 Frothing Fridays
DJs - Lmnop, James Sinclair & Benny
Free Entry
Free Pizza
Games & Giveaways
$250 cash prizes
8pm-3am
This is a FREE event
18+ Only - Photo ID required
Sunday Sets
In the Irish Garden
Every Sunday, we rock out in our new Beer garden with Noosa's #1 Sunday Sesh. Live bands, soloists and Duos every week from 4pm. Plus Free Pool all day. Don't miss our awesome Sunday Sesh!
18+ Only - Photo ID required
From 4pm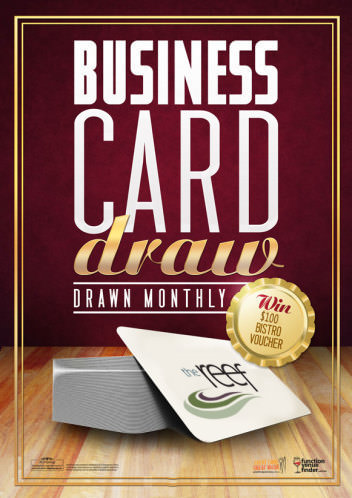 Business Card Draw
Come into our Bistro and drop your business card into the barrel to go into the draw to win $100 Dinner Voucher. It's as easy as that! Monthly draws for your chance to win!
Gaming Promotions
Come in and enjoy great prizes and entertainment in our Gaming room.
Monday to Thursday 10am - 4pm
Pokie Play: Scratch & Match or Second Chance Draw
Scratch to win instant cash or enter second chance draw on Thesdays at 4.30pm (must be present to win).
Fridays from 3pm - 8pm
Crazy Cash 3pm - 4pm
Meat Trays 5pm - 6pm
Members Draw 7pm
Conditions apply. Gaming room only. See staff for details.
18+ Only - Photo ID required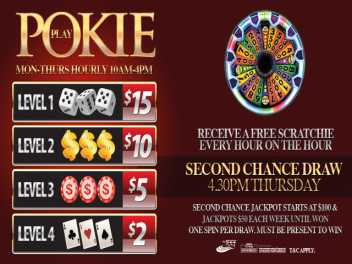 Pokie Play
Have your chance to win with our Pokie Play from Monday to Thursday hourly 10am - 4pm.
Level 1 $15
Level 2 $10
Level 3 $5
Level 4 $2
Receive a free scratchie every hour on the hour.
Second chance draw 4.30pm Thursday - Second chance jackpot starts at $100 and jackpots $50 each week until won. One spin per draw. Must be present to win.
Conditions apply. Gaming room only. See staff for details.
18+ Only - Photo ID required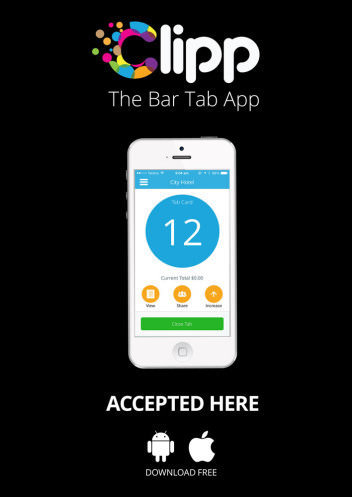 Clipp the Bar Tab App is Now Here
Clipp the Bar Tab App allows you to pay for food and drinks directly from your smartphone.
Simply download the app and connect a credit card to your account.
Set your tab limit and flash your phone when placing your order.
View all your purchases in real time and when you're ready to leave, simply close the tab from your phone.
Come and give it a go!
See staff for details and conditions.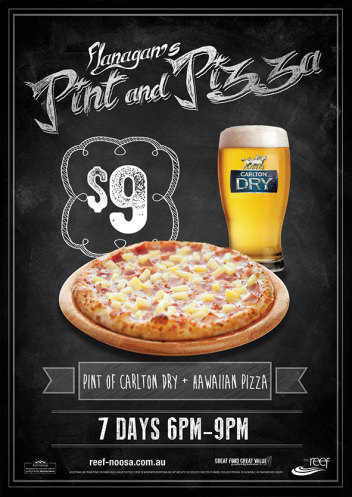 Pizza and Pint
Don't miss our great value pizza meal deal available every day from 6pm - 9pm. For just $9 enjoy a delicious Hawaiian pizza and a pint of Carlton Dry.
Conditions apply. Not available with any other offer. May not be available on public holidays. See staff for details.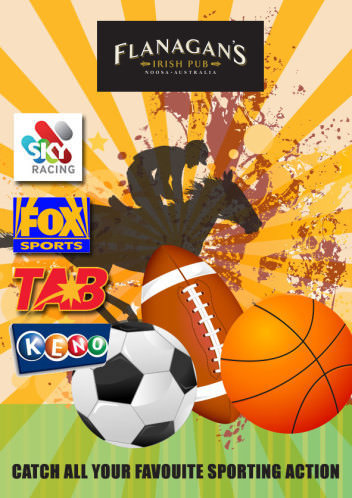 Catch Your Favourite Sporting Action
Flanagan's Irish bar has all your favourite sporting action with full TAB wagering facilities open daily from 10am until late. Watch Fox Sports, Sky Racing and enjoy our KENO facilities as well.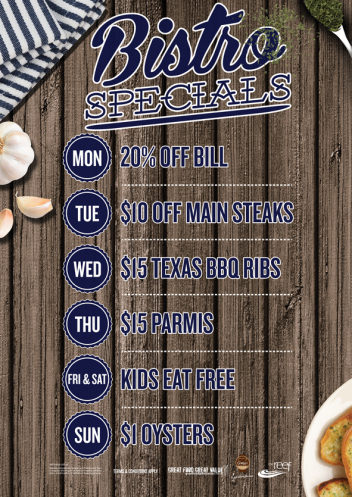 Weekly Bistro Specials
There's always a great special on in our Bistro for you to enjoy.
Monday - 20% Off your bill
Tuesday - $10 Off main steaks
Wednesday - $15 Texas BBQ Ribs
Thursday - $15 Parmis
Friday & Saturday - Kids Eat Free
Sunday - $1 Oysters
Conditions may apply. Not available with any other offer and may not be available on public holidays. Please ask a staff member for details.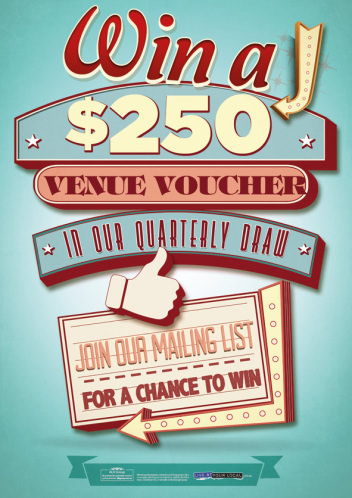 $250 Giveaway Competition
We're giving away a $250 Venue Voucher every quarter!
Make sure you're getting all of our updates and latest special offers to win. Simply fill out the form linked below.
Terms and conditions apply.